The Public Education and Awareness Subcommittee has developed strategies and materials to communicate changes in operations, expectations and health information in an effort to prevent the spread of COVID-19.
Physical and digital signage
Signage across campus and on digital platforms is designed to provide instructions and encourage members of the campus community to help prevent the spread of COVID-19.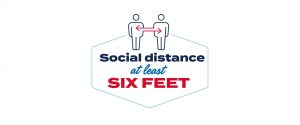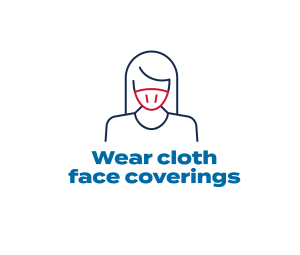 Campus Resources
All members of the university are invited and encouraged to use the digital signage and university photography provided in this Box folder. Please email sydney@olemiss.edu with questions about this folder or digital signage.
Visit olemiss.edu/signature to include the below "Are You Campus Ready?" image to your email signature.


Once you've updated your signature, make it accessible by right clicking the image, selecting "edit alt text" and then pasting in this description: "Line drawings of safety procedures, Text says Are you campus ready?".
Physical signage needs
If an area of campus needs additional physical signage, please send request and details to sydney@olemiss.edu.
---
Classroom Protocols Instruction Video for Faculty
[youtube https://www.youtube.com/watch?v=nLjfNDo2H90&w=560&h=315]
---
Take the "Are You Ready?" Pledge
The voluntary "Are You Ready?" pledge was initiated and written by University of Mississippi students to unite the university and the LOU community in the fight against COVID-19. By taking this symbolic pledge, we acknowledge that we're all responsible for taking care of ourselves and each other.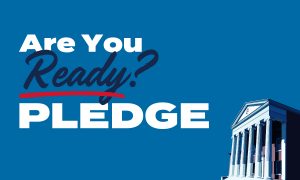 ---
C19 Ambassadors Program
The C19 Ambassadors program invites students, staff and faculty to act as voluntary liaisons to the university community to provide encouragement and information about how to follow safety guidelines. Anyone is invited to share in the responsibility of keeping campus safe, because our safety depends on everyone's cooperation. For more information about the C19 Ambassadors program, please email vcstudentsffairs@olemiss.edu.
---
Decision Flow Charts for determining what to do after you have taken a COVID-19 test
Four flow charts offer options for what to do based on why you took the test and the results of the test. See the flow charts here.
---
Student and employee modules
All students and employees who are returning to campus are required to complete an informational module.
Student module
Students are required to complete the Campus Ready Student Module by Sunday, August 23. The module can be found in the Blackboard portal under "Courses," and outlines the university's plan to protect health and safety and aims to help students understand how to protect themselves and others.
Employee module
The employee module can be found in the Blackboard portal under "Courses."